22/3/2016
Through the medium of Irish and English, the homestead of Eileen Gray in Brownswood will play host to 'Lá amháin i 1916':
A student re-enactment of the 1916 Wexford:Mayo Football Cluiche Ceannais na hÉireann
A series of lectures on Cultúr, Sláinte and Polaitíocht
A Pictiúrlann showing films and news-clips from 1916
A newsroom displaying news from 1916
An Art Exhibition and Comórtas based on 1916
A recital of Ceol from the era
Seomra Eileen Gray
Seomra Tae for light refreshments
This free event will also host a photo-booth, fairground stalls and an extensive 1916-themed market, all in the historical Brownswood House on the banks of the river Slaney on Sunday, 10th April 2016 from 2pm to 6pm.
21/3/2016
Clologue National School recently wrote a song as Gaeilge about the 1916 Rising and recorded it with David O' Connor who was the winner of  "You're a Star" talent competition in 2007 and is a local celebrity in Wexford.  The song was launched on our Proclamation Day and all proceeds are going to the ISPCC.  It is currently in local shops around Wexford.

11/02/2016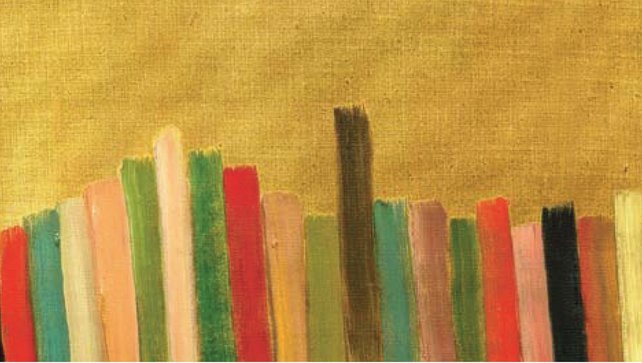 Sunday Miscellany and RTÉ 1916
As part of RTÉ 1916, RTÉ's programme of events marking the centenary of the 1916 Rising, Sunday Miscellany will be hosting a special live event in the National Opera House in Wexford on Saturday, March 12th.
The programme is seeking submissions specifically for this event.   We are looking for essays or poems which relate in some way to the events of 1916.
The standard submission rules apply and full details can be found here- http://www.rte.ie/radio1/sunday-miscellany/features/2011/1018/349833-2011-10-183/
The work must not have been previously published and writers must be prepared to read their essays in front of a live audience on the evening of the 12th of March in Wexford.
The closing date for submissions for this event is Monday, February 8th.
Please send submissions to sundaymiscellany@rte.ie and mark them 'RTÉ 1916'.
22/01/2016
PRESS RELEASE WEXFORD COUNTY COUNCIL ANNOUNCES DATE FOR 1916 ANNUAL CONFERENCE:
County Wexford 1916 Centenary Programme continues with Significant One-Day Conference in Enniscorthy.
The annual 1916 Conference will have a special significance this year, the centenary year of the Easter Rising, when it takes place in the Riverside Park Hotel Enniscorthy on Saturday, 5th March.
The highly-regarded conference has taken place in Enniscorthy each year over the last decade to increase awareness of the 1916 Rising locally and nationally.
This year's 1916 Conference, supported by Wexford County Council through the County Wexford 1916 Centenary Programme, will include a series of interesting lectures such as;
The 1916 Rising in Enniscorthy
The Role of Women in 1916,
Peter Paul Galligan, Commander of the Enniscorthy Volunteers during 1916 and
The Planned Insurrection in Munster in 1916
The series of lectures will be followed by a panel discussion with questions and answers. Speakers will include Dr. Eve Morrison, Dr. John Borgonova, Dr. Henry Goff and Mr. Kevin Galligan.
Cost of Conference, including Lunch, is €30.00
Those wishing to attend the 1916 Conference are asked to book their place by contacting simon.byrne@wexfordcoco.ie Telephone 053 9233540
Further information is available from
Jarlath Glynn, Executive Librarian, Enniscorthy Library        053 92 36055
Bernard Browne, County Wexford 1916 Committee                  051 428666,
For more information on events planned as part of the County Wexford 1916 Centenary Commemorative Programme, please visit www.enniscorthy1916.ie or www.ireland.ie
ENDS
02/12/2015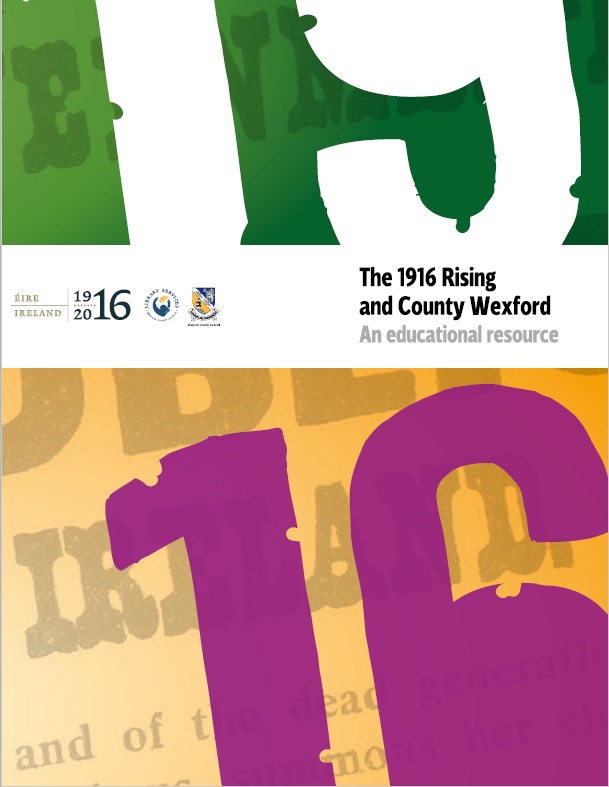 PRESS RELEASE Launch of "The 1916 Rising and County Wexford: an educational resource"
A resource pack for primary and secondary schools in County Wexford on the 1916 Rising in County Wexford was launched by Chairman of Wexford County Council, Tony Dempsey last Wednesday (2nd December).
The resource pack has been researched and prepared by Wexford County Council Public Library Service. A copy of the pack has been provided to each primary and secondary school in the county and will be available in each branch library for use by researchers.  A PDF version of the pack will be available on www.enniscorthy1916.ie   and www.wexford.ie/library .
This information pack is intended for use in primary & secondary schools as both an introduction to local history sources on the Rising and as a tool for teachers and students who wish to pursue in-depth research on the period. Speaking at the launch, Acting County Librarian, Eileen Morrissey said "This resource will be useful to local historians, local history societies and community development groups, and the many individuals who appreciate the opportunity offered through the 2016 Commemorations, to explore and discuss our heritage, and to value history's role in developing a sense of self, appreciation for diversity and a pride of place."
The 1916 Rising and County Wexford: an educational resource is an introduction to County Wexford's contribution to the Uprising of that year. It offers information on many aspects:  causes and context, a local timeline of events, the local aftermath, profiles of some leaders, the role of women, and arts and literature inspired by the Rising, among others. The 1916 Rising in County Wexford pack is an initiative of the Council's Public Library Service.  Project management was begun by former County Librarian, Fionnuala Hanrahan and was completed by Senior Executive Librarian, Sinéad O'Gorman. Contributors include Gráinne Doran, Celestine Murphy, Kieran Costello , Karen O'Connor, and Sinéad O'Gorman.  Extracts from original documents of the period – letters, newspaper accounts, and witness statements are included.  The selection provides a flavour of life in the late nineteenth and early twentieth century in Ireland and in County Wexford. It is intended to encourage and enable students to embark on further study.    The pack includes references for all sources quoted and offers guidance to sources for further research. Councillor Tony Dempsey commended Wexford County Council Public Library Service for the vision, dedication and expertise needed to bring the resource pack to fruition.  He referred in particular to Senior Executive Librarian Sinead O'Gorman, Wexford County Archivist, Gráinne Doran and Senior Library Assistant and local historian Celestine Murphy.  Councillor Dempsey said "I am very pleased and very proud that such an excellent and well considered resource is available for students, local history enthusiasts and researchers.  It is only through understanding the legacy of our past, that we can look forward to our future.  I hope a resource like this enhances children's and student's understanding of their past and helps them become engaged citizens in our county's and country's future."
ENDS
For release from Wednesday 2nd December
Graphic from cover of "The 1916 Rising and County Wexford: an educational resource" is also attached.
For more information contact sinead.ogorman@wexfordcoco.ie or 0863365937.
24/11/2015
PRESS RELEASE
"Cherish the Children" New Year's Day concert to commence the County's 1916 commemorative programme with a newly composed piece of music.
As part of Wexford County Council's contribution to the national centenary programme, it's Arts Department commissioned composer Liam Bates to write a piece of music to commemorate 1916. After much research, Liam took his inspiration from the passage of the 1916 Proclamation "cherishing all children of the nation equally." The result is a newly composed choral piece called "Child of creation" which celebrates the spirit and wonder of childhood in 2016.  This new work will have its debut performance at a concert in St Aidan's Cathedral on New Year's Day.
The concert, entitled, "Cherish the Children," will be performed by children's choirs from County Wexford and the renowned Musici Ireland orchestra, conducted by Liam Bates. Children from schools in County Wexford: Gaelscoil Charman (Wexford); Scoil Naomh Maodhóg (Ferns); Bunscoil Loreto (Gorey); Presentation (Wexford); Gorey Community School; and County Wexford School of Music, have been rehearsing since September and will perform on New Year's Day. The concert will be professionally recorded and CDs will be available for sale in early 2016.
Liam Bates has composed numerous pieces for films including Last Passenger, starring Dougray Scott, Earthbound starring Rafe Spall and David Morrissey, Ghostwood a starring Patrick Bergin and Razor Fish starring Brenda Fricker. Liam won a Liam won a PROMAX World Gold Award for Best Original Music, for the film Part of Life. He was nominated for an IFTA (Best Original Score in a Movie 2014) for the film Earthbound. In the same year he was again nominated for the prestigious World Soundtrack Award for his movie score Last Passenger. Liam is regularly engaged as an orchestrator, arranger and conductor both in the concert hall and in the recording studio. He has worked with Pete Townsend, Nancy Gustavson, Luciano Pavarotti, Bon Jovi, Meat Loaf, Bryan Adams, Dave Stewart and Michael Kamen.
Musici Ireland is a project based Chamber group, formed in 2012, drawing from the best professional players in Ireland, producing unusual programmes in quality performances. With a diverse repertoire, they have enjoyed sell-out concerts at the National Concert Hall, Smock Alley with composer Colm Ó Foghlú, Callery Church and earlier this year at the Music for Wexford Concert with composer Liam Bates. 2015 saw performances at the Jameson Film Festival, Ardee Baroque Festival, Kells Festival and The Performance Corporations' Big House Festival with live broadcasts on RTÉ Lyric FM.  This versatile ensemble also collaborates with artists from different disciplines, such as composers, actors, poets, puppeteers and dancers.
Liam Bates, who was commissioned to compose the new choral piece by Wexford County Council, also assembled the full concert programme and says "the concert programme honours the optimism, curiosity, playfulness, idealism, joy and creativity of our young people." It is appropriate, in this year's focus on the 1916 Rising and foundation of the Irish State, that the first official Wexford event belongs especially to our children.  Senior Executive Librarian, Sinead O'Gorman says that "Wexford County Council is delighted to have initiated the Cherish the Children concert and wishes to acknowledge in particular, the vision, energy and commitment of Liam Bates as Artistic Director as well as composer."  It is no surprise that so many people – children and their families, teachers and local choirmasters, Cathedral management and staff, technicians, County Council staff and other community activists – have worked enthusiastically together on this project
The concert is the first event in 2016 from the County Wexford 2016 Centenary Programme which is co-ordinated by Mr. Padraig O'Gorman, District Manager, Enniscorthy Municipal District and under the Chairmanship of Mr. Eddie Breen.
The concert takes place in St Aidan's Cathedral on Friday 1st January at 4:00pm.  Tickets are on sale from Enniscorthy Municipal District Office in Market Square Enniscorthy, Phone: 053 923 3540 .  Tickets cost €10, with family options available for two adults and two children at €25 and or for two adults and three children at €30.
ENDS
For further information:
Sinead O'Gorman: Sinead.ogorman@wexfordcoco.ie / 053 9196573
24/10/2015

​
As part of the 2016 Commemoration Events artist Michael Fortune has been commissioned by The Arts Department of Wexford County Council to produce a new series of short films based on known and unknown 1916 related stories and accounts from throughout County Wexford. The project website will work as an online portal for the collection and presentation of the un-documented histories and accounts surrounding the 1916 Rising in Wexford and the effects it had on the county before and after Easter Week. Many of these stories have been lost in the midst of time, however Michael is charged with this task of  animating and unearthing and bringing this new material to life through a new body of films. In 2013 he produced a similar body of films for the council for the JFK Homecoming Event. (See below)

​
Fortune is regarded as one of the countries leading pioneers in the collection of folklore and story on film. For the past fifteen years he has championed the use of digital media, film and the web in the collection and presentation of folklore and story throughout Ireland. He continually works with national institutions such as The Museum of County Life and The National Library on projects and his embedded work within communities continually leads to the uncovering of new stories, objects and histories.  He was recently elected onto the Steering Committee of The Oral History Network of Ireland (OHNI) and much of what he produces stresses the importance of the folkloric and anecdotal in uncovering new material and stories.
Michael is aware that so many of these stories remain solely in family histories and for many, were not regarded as being significant or important. There is often the tendency for the bigger, factual histories to be promoted, however, Michael is interested in the personal, the minute, the small, the overlooked. In Wexford there are many stories that have been undocumented. Through Michael's initial research we hear of the production of pikes for the Rising, 118 years after the 1798 rebellion. In Wexford, it was three women who raised the tri-colour over the town of Ennsicorthy, while there were also members of our travelling community in the ranks of the Volunteers. As well as the personal stories, there are many others regarding journeys undertaken during the Rising in County Wexford; Máire Deegan, cycled from Askamore to Dublin days before Peter Paul Galligan cycled from the GPO to Enniscorthy with reports of the Rising in Dublin. Likewise, journeys which survive in local oral culture, such as the journey of a young Lar Redmond of Morriscastle, Kilmuckridge, who set off on his bike with a shotgun and a handful of cartridges to cycle to Enniscorthy the day before the rising took place there. 
If you have anything you would like to share, Michael would like to listen. However small or large these may be, he wants to hear from you. You can contact him a by phone 087 6470247 or by email at micfortune@gmail.com. 
The completed films will be shown in the Atheneum in Enniscorthy as part of a larger community museum exhibition in 2016.
14/10/2015
CALLING ALL PEOPLE FROM ENNISCORTHY AND BEYOND…
Your County Needs You – On Film!
RTÉ is producing a half-hour programme about Wexford and how it is commemorating Easter Week 1916.  This will be broadcast on RTÉ One at the end of November and will be presented by Ferns native and former RTE presenter Anne Doyle.
RTE and Wexford County Council wish to invite the people of Enniscorthy and beyond to take part in this television programme by attending a screening of a short film recently produced by RTE which features a number of schoolchildren from County Wexford commemorating their volunteer ancestors who took part in the Enniscorthy Rising.
RTE will film the public as they watch this short screening and this filming will then form an integral part of the Wexford 1916 RTE programme described above.
The filming will take place as follows:
Venue:           Super Valu Car Park, Abbey Square, Enniscorthy
Date:              Thursday, 22 October 2015.
Time:             6.30pm
Don't miss your opportunity to be part of this unique and historic event. Young and old, individuals, families, groups, clubs and communities – all are welcome!
Please bring a torch if you have one as this will add to the atmosphere of the evening as it is being filmed by RTE.
ENDS
08/09/2015
COMMEMORATION OF THE CENTENARY OF THE 1916 EASTER RISING- 
Register to be created of Relatives of Participants involved in the 1916 Rising
The Department of Defence intends to create a register of Relatives of Participants in the 1916 Rising, using a combination of existing records held by the Department and application forms as submitted by the public.
Relatives of a participant in the 1916 Easter Rising who wish be placed on the register are invited to complete and submit the necessary application form, which is available at the following link:
http://www.defence.ie/website.nsf/home+page?openform
Hard copies of this Application Form are also available at each branch library of Wexford County Council.
Completed applications should be e-mailed to executive@defence.ie or posted to:
Executive Branch, Department of Defence, Station Road, Newbridge, Co. Kildare.
Information submitted will be verified by the Department of Defence, principally by reference to Department records held as part of the Military Service Pensions Collection.
This is a preliminary process to gather relevant details and to assess the numbers of Relatives who wish to receive an invitation to a seated area reserved for Relatives at a major State Ceremony to commemorate the Centenary of the 1916 Easter Rising at the GPO, O'Connell Street, Dublin 1, on Easter Sunday, 27th March, 2016.
Please note submission of an Application Form is not a guarantee of an invitation.
There are constraints on the numbers of invitations that can be issued due to the geography of O'Connell Street. However, all of those who are to receive an invitation will be notified by 15th January 2016. Invitations issued will be limited to one per person and will be strictly non-transferable.
The register may be also used for the purposes of issuing invitations to certain State events being organised to commemorate the Centenary of the 1916 Rising.
It is not necessary to complete an Application Form if you are already a recipient of an annual invitation to the State Commemoration that takes place at the GPO each Easter Sunday, or if you have previously contacted the Department of Defence or the Department of Arts, Heritage and the Gaeltacht and registered your interest in attending the Easter Rising Centenary Commemoration in 2016.
ENDS
Further information from:           David Minogue, Communications Officer
T:         053 919 6680
E:         david.minogue@wexfordcoco.ie
M:        087 7619555
Media Enquiries To:         David Minogue, Communications Officer
                                                T: 05391 96000
                                               M: 087 7619555
                                                E: david.minogue@wexfordcoco.ie
Part of the County Wexford 1916 Centenary
Commerative Programme